北京快乐8在线预测:Liu Jiang, head of Trends Media Group, dies at 62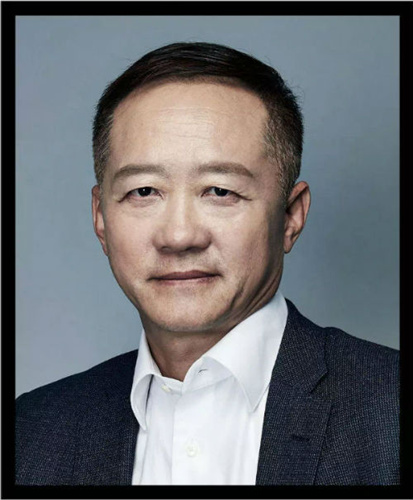 极速快乐8群 www.vunoz.cn Liu Jiang, chairman and co-founder of Trends Media Group and a pioneer in the Chinese fashion publishing, has died at 62 in Beijing.
According to Women's Wear Daily, Liu died from acute leukemia at Peking Union Medical College Hospital on Saturday.
The obituary posted on the company's official website addresses him as a visionary innovator who helped the country to define "style" and "his death is a huge loss to China's fashion and magazine industries."
Born in Beijing, Liu previously worked as a teacher then a journalist. He launched his business with a loan of 200,000 yuan ($29,800, current exchange rate) in a rented courtyard. Seizing the momentum of China's reform and opening-up, Liu and his partners created the nation's first top-notch fashion magazine.
The company achieved numerous "firsts" in the domestic fashion industry –China's first localized high-end lifestyle magazine, first media outlet to launch apps and the first print media that proposed "China's Charity Day" to the government.
"Fashion is an attitude. People always have hopes and dreams. These are the characteristics of fashion," Liu said in an interview with CGTN last December. "Fashion is not about giving the readers what they want, but is about giving them what they never thought about."
His most renowned "Grape Theory" offers a guideline for media companies to prevail in fierce market competition. "If we consider all magazines under Trend Media Group as a cluster of grapes, which all rely on the resources and supports from the group, such as printing, distribution, advertising, funding, human resource and management," Liu said in an interview with China Economic Times in June, 2013.
"Meanwhile, every grape absorbs sunlight and rain dew independently, sometimes even has to endure storms. If it survives the hardship, that one grape will thrive and become a small cluster itself," Liu said.
The group has a total of 12 magazines, ranging from household fashion publications like Harper's Bazaar, Cosmopolitan, Esquire to periodicals including National Geographic Traveler, Car, Men's Health.
Liu made his last public appearance at the group's annual gala, where he said, "time doesn't stop, and neither does Trends Media."
The company's leadership has been through a series of changes over the past 10 years. First the other co-founder Wu Hong died in 2009. Su Mang, president of the group since 2014, resigned in 2018 due her mother's illness. Right now, there are many speculations in the air, but the name of Liu's successor hasn't been announced.
Memorial services will be held at the Trend Tower from March 11 to 17.